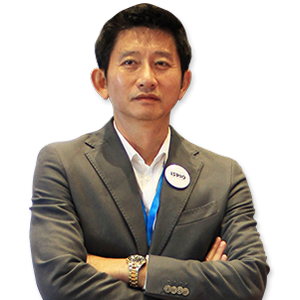 Dr. Abhisak Chulya
CEO and Founder,
www.Nipa.cloud

Dr. Abhisak Chulya
CEO and Founder,
www.Nipa.cloud
Dr. Abhisak was a former Research Scientist at NASA John H Glenn Research Centre, has over 20 years of experience in Global Internet and Telecom industry. He was a Chairman of Asia & Pacific Internet Association (APIA) and Honourable Member, Board of Directors, National Science and Technology Development Agency (NSTDA) of Thailand.
He is a former Director of Thailand Science Park and was involving with the birth of global Internet since the beginning. He is a visionary who started Thai Internet Name and Thailand first online advertising network.  Dr. Abhisak holds a bachelor degree from Chulalongkorn University in Civil Engineering.  His doctorate degree is also in Civil Engineering from Cleveland State University, Cleveland, Ohio.
Dr. Abhisak has authored a total of 22 publications in refereed journals and articles, and 18 presentations at international conferences in U.S., Japan and France.  Currently he is in charge of startup, ISPIO.com, involving with building Cloud Infratructure Openstack and Openstack Community in Thailand.