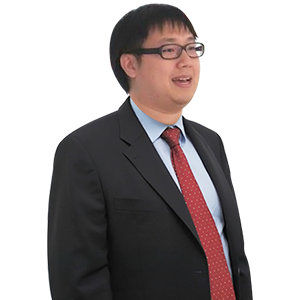 Jirayut Nimsaeng
DevOps & Cloud Architect,
Kaidee

Jirayut Nimsaeng
DevOps & Cloud Architect,
Kaidee
Jirayut has been involved in Open source, cloud technology, Agile and DevOps for over 10 years. He has experienced and successful deploy OpenStack to use in production for several companies. He is also a contributor to OpenStack projects and he is now focusing to push OpenStack community in Thailand to be at massive scale.
September 22,2016
9:40 am – 10:00 am
Keynote 2 : Beyond OpenStack
THEATER ROOM
CONFERENCE
September 22,2016
4:00 pm – 4:45 pm
Openstack Ansible for private cloud at Kaidee
LETTER ROOM
TRACK 1
CONFERENCE
September 23,2016
1:30 pm – 6:00 pm
Build Cloud like Rackspace with OpenStack Ansible
POSTAGESTAMP ROOM
WORKSHOP 2
In this workshop, participant will understand and learn how to deploy private and public using OpenStack Ansible (OSA). Also with state-of-the-art cloud design, deployment, configuration, best practice and reference example implementations. Put concepts into practice with hands-on workshop walkthrough each OpenStack service.
ผู้เข้าร่วมจะได้เรียนรู้การสร้างคลาวด์ด้วย OpenStack Ansible (OSA) ซึ่งเป็นตัวเดียวกันกับที่ Rackspace หนึ่งในผู้ก่อตั้ง OpenStack ใช้สร้าง public cloud ให้บริการกับคนทั่วโลก โดยจะได้เห็นถึงวิธีการออกแบบทั้งฮาร์ดแวร์และเน็ตเวิร์ก การตั้งค่า รวมถึงตัวอย่างวิธีการออกแบบที่ใช้ใน production จริง หลังจากนั้นจะพาลองใช้งานบริการต่างๆ ใน OpenStack Ansible Lab เพื่อให้ผู้เข้าร่วมได้ลองเล่น เรียนรู้และใช้งานจริงเพื่อตอบโจทย์ธุรกิจของคุณ
Introduction to OpenStack

OpenStack Services

OpenStack Deployer

Introduction to OpenStack Ansible

Preparation

Hardware requirement

Network design

Configuration

Installation workflows

Best practice

Play with Openstack